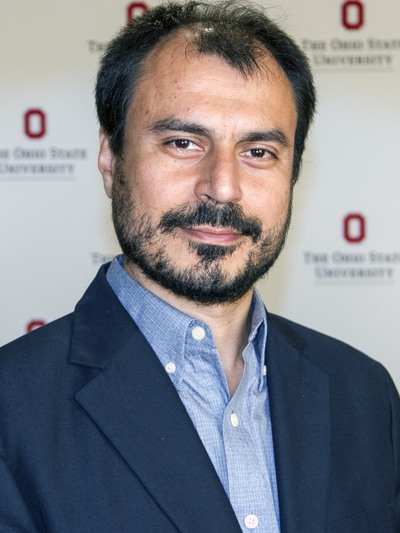 Hadi Jorati
Assistant Professor
371 Hagerty Hall
1775 College Rd
Columbus, OH
43210
Areas of Expertise
Islamic Iran and Persianate Culture
The Sciences in Islamic Traditions
Classical Arabic and Persian Historiography
Education
PhD, Near Eastern Languages and Civilizations, Yale University
PhD, Mathematics, Princeton University
MPhil, Medieval Studies, Yale University
MPhil, Arabic and Islamic Studies, Yale University
Ivy Exchange Scholar, History of Science, Columbia University
My area of specialization is the social and intellectual history of the Islamic Civilization, with particular attention to the textual nuances of the manuscript tradition, and philological intricacies of the three classical languages of the Islamic tradition. The focus of my work is the world of Medieval Islam with occasional forays into the Late Antique or Pre-modern period.
Broadly, my research is concerned with the interaction between scholar and society. Topics within this genre include education, institutions of learning, scholarly circles, scholarly correspondence, movement of scholars, and court patronage. My PhD dissertation, "Science and Society in Medieval Islam: Nasir al-Din Tusi and the Politics of Patronage" (Yale, 2014) investigates a pertinent example of such interplay.
My other ongoing projects include, in social history of science: i) Revisiting Umar Khayyam's mathematical career, and ii) The Anwa' tradition as the Arabic science of the stars, and in Medieval Islamic history: i) Ilkhanid historiography in light of textual criticism, ii) The roots of Ilkhan-Mamluk military engagement during the Bahri period, and iii) the Persian secretarial families of greater Khurasan.  My other research interests include such divergent fields as Arabic and Persian Gnomologia, the Alexander legend in the East, and the Persianate heritage of the Indian subcontinent and Central Asia.
I have taught Arabic and Persian courses at various levels as well as led reading seminars on classical texts. I have also taught a range of courses in Mathematics in various universities including Princeton University and the University of British Columbia. At OSU I teach courses on various aspects of the history of the Islamic societies in the Medieval period.
Selected Publications
Misuse and Abuse of Language, and the Perils of Amateur Historiography," Histories of Science in Public Contexts, ed. S. Brentjes, forthcoming.
"Canon Masudicus," Encyclopaedia Iranica, ed. E. Yarshater, forthcoming.
"al-'Amiri," Oxford Encyclopedia of Philosophy, Science, and Technology in Islam, ed. S. Ayduz. "Bazar," The Princeton Encyclopedia of Islamic Political Thought, ed. G. Böwering.
"Geometric Incidence Theorems via Fourier Analysis," (with A. Iosevich and I. Laba), Transactions of the American Mathematical Society, 361 (2009) 6595-6611.
Selected Professional Service
Referee for the series Islamic Thought in Translation, Yale University Press.
Area Specialist, Persian and Arabic manuscript and lithograph section, Library of Congress.
Visiting Research Positions
Orietalisches Seminar, Eberhard-Karls-Universität Tübingen
Courant Research Center, Georg-August-Universität Göttingen
Islam Araştırmaları Merkezi (ISAM), Istanbul
Iranian Institute of Philosophy, Tehran
Rolf Nevanlinna Institute, University of Helsinki