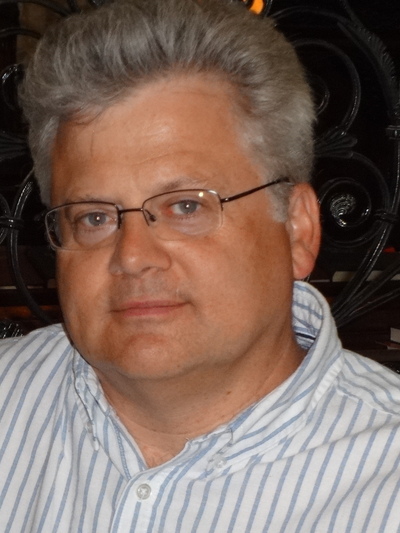 Hannibal Hamlin
Professor, Department of English
501 Denney Hall
164 W. 17th Ave.
Columbus, OH
43210
Hannibal Hamlin's publications include The Bible in Shakespeare (Oxford, 2013), Psalm Culture and Early Modern English Literature (Cambridge, 2004), as well as The King James Bible after 400 Years: Literary, Linguistic and Cultural Influences (Cambridge, 2010), edited with Norman W. Jones, and The Sidney Psalter: Psalms of Philip and Mary Sidney (Oxford World's Classics, 2009), edited with Margaret Hannay, Michael Brennan, and Noel Kinnamon. His articles and reviews have appeared in Renaissance Quarterly, Spenser Studies, Reformation, Sixteenth Century Journal, and Shakespeare Quarterly, among other journals, and he has published chapters in books including the Ashgate Research Companion to the Sidneys (1500-1700); Literary and Visual Ralegh; Shakespeare and Religion: Early Modern and Postmodern Perspectives; Manifold Greatness: The Making of the King James Bible; The Oxford Handbook to Tudor Literature; and The Blackwell Companion to the Bible and English Literature.
He was editor of the journal Reformation from 2009-2015 and guest-editor of a special forum on Poetry and Devotion for Religion & Literature 42:3 (Spring-Summer 2011).
He co-curated, with Steven Galbraith, Manifold Greatness: The Creation and Afterlife of the King James Bible, an exhibition at the Folger Shakespeare Library (Sept. 23, 2011 – Jan. 15, 2012). As curator, he was also responsible for the content of a permanent companion website (
www.manifoldgreatness.org
) and a panel version of the exhibition that traveled to 40 libraries across the United States. Manifold Greatness, mounted in conjunction with exhibitions at the Bodleian Library, Oxford, and the Harry Ransom Center, University of Texas, was funded by a Chairman's Special Award from the NEH.
Awards include a National Endowment for the Humanities Fellowship at the Folger Shakespeare Library (2007-2008), a Frederick Burkhardt Residential Fellowship from the American Council of Learned Societies (2008-2009), and a Francis Bacon Foundation Fellowships at the Huntington Library (2002). He was awarded but declined a National Humanities Center Fellowship (2007-2008) and a second Francis Bacon Foundation Fellowship (2007).
He has been a Discipline Representative for English Literature on the Council of the Renaissance Society of America and a member of the Executive of the International Spenser Society.
Scholarly interests focus on Renaissance literature and culture, especially Shakespeare, Donne, and Milton, the Bible as/and/in literature, metrical psalms, and lyric poetry. Much of his work also explores the topic of allusion (biblical and poetic).
Current projects: editing The Psalms in English, 1530-1633 for Tudor & Stuart Translations (Modern Humanities Research Association) and The Cambridge Companion to Shakespeare and Religion.
Interests:
Renaissance literature and culture
The Bible as/and/in literature
Metrical Psalms and lyric poetry.