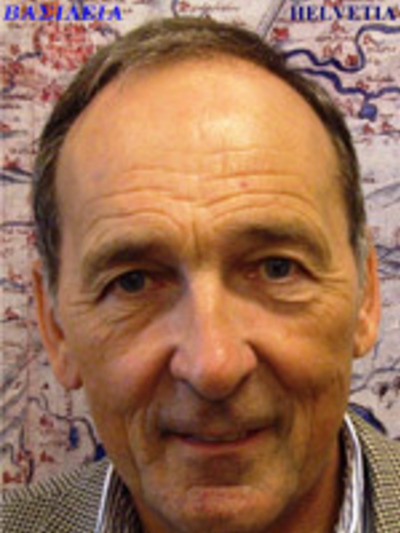 Fritz Graf
Distinguished University Professor, Department of Classics; Director of Epigraphy
414 University Hall
230 N. Oval Mall
Columbus, OH
43210
 
Education
Ph.D. University of Zurich, 1971
When asked how he did research, the great Latinist and Historian of Religion Eduard Norden (1868-1941) explained: "I keep all my ties in one big shoe-box. Every time I try to pull out one specific tie, all the others come out as well, because everything in there is so entangled. This is also the way I do research."
Books
Der Lauf des rollenden Jahres. Lectio Teubneriana 6 (Stuttgart and Leipzig: Teubner, 1997)
Nordionische Kulte. Epigraphische und religionsgeschichtliche Untersuchungen zu den Kulten von Chios, Erythrai, Klazomenai und Phokaia. Bibliotheca Helvetica Romana 21 (Rome: Istituto Svizzero, 1984)
Edited Books
Einleitung in die Lateinische Philologie (Stuttgart and Leipzig: Teubner 1997). - Italian: Introduzione alla Filologia Latina (Rome: Salerno Editore, 2003). - Greek translation: Thessalonike, 2003.
Ansichten griechischer Rituale. Geburtstags-Symposium für Walter Bukert (Stuttgart and Leipzig, 1998)
Mythos in mythenloser Gesellschaft. Das Paradigma Rom. Colloquium Rauricum 3 (Stuttgart and Leipzig, 1993)
Klassische Antike und neue Wege der Kulturwissenschaften. Symposium Karl Meuli (Basel, 11.-13. September 1991). Beiträge zur Volkskunde 11 (Basel: Verlag SGV 1992)
Interests:
Ancient religions and mythologies
Greek epigraphy
History of scholarship