January 28, 2018
"The photographer and the serpent handlers"--Story featuring Lauren Pond
Image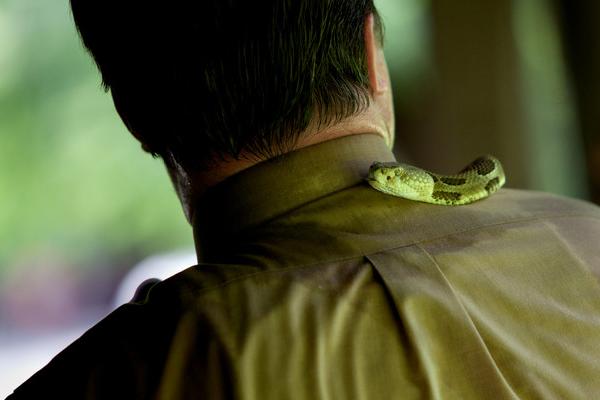 Description
Check out this latest feature on Lauren Pond's most recent book, Test of Faith: Signs, Serpents, Salvation! 
Test of Faith provides a deeply nuanced, personal look at serpent handling that not only invites greater understanding of a religious practice that has long faced derision and criticism; it also serves as a meditation on the photographic process, its ethics, and its capacity to generate empathy.
LAUREN POND is an award-winning freelance photographer based in Columbus, Ohio, the manager of the Fresh A.I.R. Gallery, and a multimedia content producer for the Center for the Study of Religion at Ohio State University. Her photographs have been seen in solo and group exhibitions throughout the United States and in Australia.
---