September 29, 2021
Logo Contest!
Image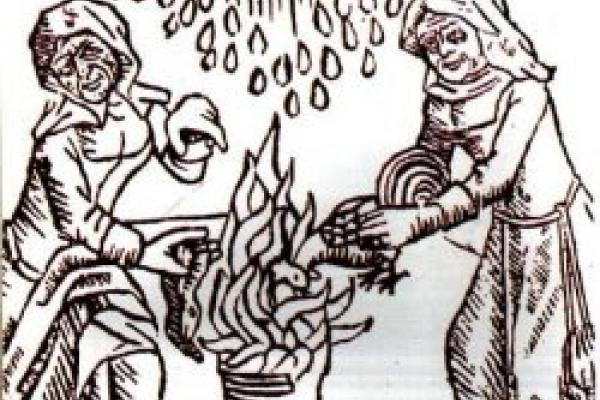 Description
The Center for the Study of Religion is seeking talented artists like YOU to help us design our new logo! We're looking for designs that capture the spirit of the Center's work on the academic study of religion and community engagement. 
With no expectations regarding consensus, and particularly without taking any position for or against any specific religious perspective, the Center aims to cultivate disciplined reflection among its faculty, students, and the greater public. We capitalize on Ohio State University's wide-ranging expertise to study religions from all eras and regions of the world through a variety of disciplinary perspectives. Such expertise helps us to reflect on how to conceive "religion" in its diverse forms, from the experiential to the artistic, the literary to the institutional, and the technological to the philosophical forms of cultural expression.  
Keeping in mind the Center's aims and goals, we both invite and challenge students, faculty, staff, or any interested community members to submit their work keeping in mind the following guidelines: 
As the Center does not take any stances for or against particular religious perspectives, so our logo should not celebrate any one particular perspective, tradition, or faith. 

Similarly, as we are not an interfaith initiative, our logo should not emphasize an interfaith or pluralistic ideal. (In other words, we're not looking for something like the "Coexist" bumper sticker.) 
The logo should not contain the words "The Center for the Study of Religion," but may contain the acronym "CSR." 

The logo should not contain the Ohio State "O" or any other branding materials specific to the University. 
All applications should be submitted digitally via email to religion@osu.edu with the subject heading "CSR Logo Contest Submission" on or before December 10, 2021, in keeping with the following specifications: 
Please include attachments of both the original file type and a file type which can be vectorized (such as .svg, .eps, .pdf, and .ai). 

The background of your image should be transparent so that the logo can be used in a variety of contexts. 
We will be offering 1st, 2nd, and 3rd place prizes for the best submissions as selected by the Center's staff. Our 1st place winner's submission will be utilized as our Center's new logo! Please keep in mind that the Center is subject to University branding guidelines and may need to work with the 1st place winner to adapt their design to those requirements. Further queries about the contest should be sent to religion@osu.edu. 
---
For updates regarding the contest, please continue to monitor this page.
---