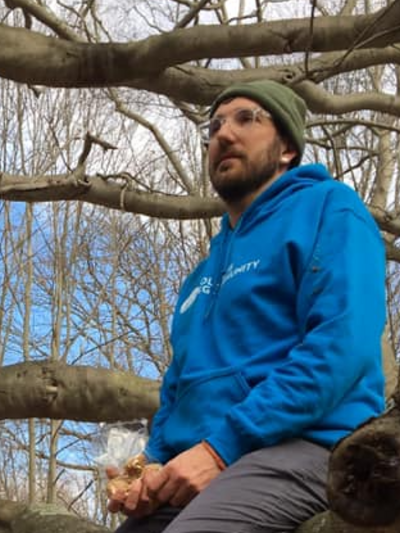 Seth Josephson
Ph.D. Candidate, Department of Comparative Studies
Seth teaches classes on religion and religious studies; and on the cultures of science, technology, media, and medicine. 
Seth's previous work (yet to be published) has considered the re-signification of caste in ancient and contemporary Indian Buddhism, non-monogamy in American Buddhism, ontology and activism in the writings of Thích Nhất Hạnh, object orientation in the philosophy of Eihei Dōgen.
Seth's current work develops a cultural philosophy of humans and animals. This dissertation project, "Beastly Traces," critiques anthropocentrism by offering a co-emergent, rather than comparative, approach to human/nonhuman relationships. It analysis three illustrative contemporary movements where cattle are central for human meaning and survival (in radical animal rights performance, biomedicine, Hindu cow protection) making the case for a phenomenological ethics that could recognize our deep material and semiotic entanglements with other species. 
A recent essay for the BioPresence project can be found
here
.
Areas of Interest:
-Critical Animal Studies
-South Asian Studies
-Religious Studies
-Science and Technology Studies
-Affect Theory
-Queer Theory and Sexuality Studies
-Ontology and New Materialism
-Buddhist Philosophy